It can be argued to that marketing is the most important aspect of any growing business. Some of the most successful businesses out today are the result of creative marketing ideas.

Marketing is the act of creating, communicating, delivering, and exchanging offerings that have value for customers, clients, partners, and society at large. In order words, marketing is how you tell customers who you are and what you have to offer to the world. In a highly saturated and competitive business world, many businesses fail due to the lack of a marketing plan.
If you are a small business owner in Toronto, Ontario, having a strong marketing plan is key to your survival. Of course, there are thousands of different ways you can promote your small business. However, by creating a marketing plan that utilizes proven tactics and strategies, you are more likely to find success.
Any marketing plan involves 10 steps to ensure that the plan is most impactful to your business.
Here are the 10 steps to implementing a market plan. This can be done on one page:
Marketing Summary: the marketing plan like all the documents that are submitted to established executive bodies must begin with a brief summary of the whole plan, with basic numerical data and info.

Mission and Vision: the marketing plan includes the company's "reason of existence", values and its future intentions and strategic approach.

Situation Analysis: this section includes all the market research results with various subsections. It includes an external and an internal analysis.

SWOT Analysis: SWOT stands for strengths and weaknesses and environmental threats and opportunities for the company. This is the basis for defining the marketing objectives and strategies.

Objectives: the goals that the company plans to achieve, that can be classified based on their characteristics as quantitative or qualitative.

Marketing Strategies: based on the objectives, a marketing strategy is the roadmap to success.

Marketing Mix: one of the key points of the marketing plan is the design of medium and long-term approach of the 4 Ps (price, place, product, promotion).

Action Program: on this section all the actions to be performed are gathered with specific information, timetables and responsibilities among the personnel.

Provisional Income Statement: the plan must include an income statement with any inputs for which the marketing department is responsible for.

Monitoring and Control: the purpose of this section is to make sure that all 9 sections are followed and the proposed objectives are being achieved.
By applying these steps to any of the plans listed below, you are sure to be prepared to compete in your market.
Here are 50+ marketing idea for businesses in Toronto, Ontario, Canada:
Revisit or Start Market Research
If you already have a marketing plan, maybe it is time to revisit it. Marketing should be an ongoing process. Waht may have worked a year, month or week ago, may not necessarily work today. Revisiting your marketing plan is a sure way to keep it up to date, anticipate trends, and iron out any kinks your initial plan may have.
Advertise on the Radio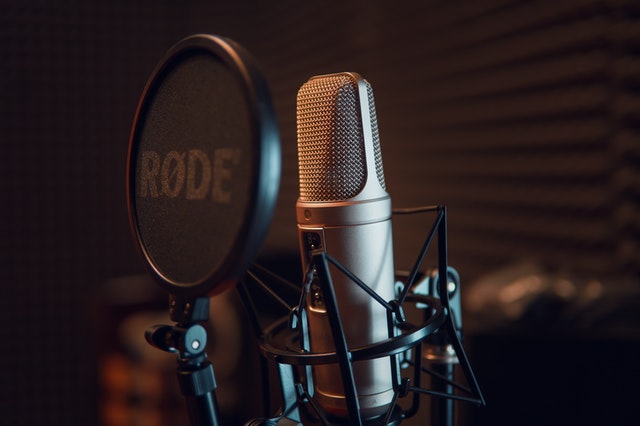 Radio advertising is another great way to promote your business. Although not used by many due to it's high cost, it is still a very effective mode of advertising.

Radio advertising is ideal for those whose customers take a long ride to work every morning and back home. The target audience for radio advertising are middle aged adults. These are the individuals more likely to listen to the radio every morning.
Here are some of the best radio stations for advertising in Toronto, Ontario:
CityNews 680: Every week, 1.5 Million people listen to CityNews 680

ChinRadio: CHIN reaches out in over 30 languages to more than 30 cultural communities in the greater metropolitan Toronto and southern Ontario areas on CHIN AM1540/FM100.7, and over 20 languages and cultures in the Ottawa/Gatineau region on 97.9FM CJLL.

98.1 Chfi: Advertises on radio, online or on mobile.

BellMedia: Canada's largest radio broadcaster with 109 stations across the country, reaching millions of listeners every week.

Indie 88: They help you reach the right audience, with impactful campaigns on the right platforms. Their audience includes highly educated executives, managers, and professionals earning $100K+ in household income, and young families with children under 12 years old.

Corus: Advertises for Q107, Global News, Global News 640 Toronto, 102.1 The Edge, and more. They reach 3.7 million adults 25-54 reached every week. They also have 7 million hours of radio listened to on our stations by Canadians aged 25-54 every week.

Overnight Radio Inc.: They serve clients all over the world, from Toronto to Miami to Vancouver, the Caribbean, Europe to Dubai. They offer commercial voice overs, radio commercial production, radio commercial scripts and even short radio jingles which we call Musical Tags.

Vibe 105FM: VIBE105 listeners are income positive trendsetting young adults who are pursuing post-secondary educations, young professionals, socially aware and culturally motivated. ​

106.5 Element FM: This station will target an audience that is adults aged 25-54 with a wide choice of music that is familiar, enticing and vibrant. They also have another location in Ottawa.
Conduct a Focus Group
Focus groups are typically utilized by big businesses, but small businesses can use this strategy as well. A focus group is a panel of demographically diverse individuals who can provide feedback or ideas on how to better your business. They engage in market research in guided or open discussions about a new product to determine the reactions that can be expected from a larger group. Their feedback can then be used by your business to make improvements or changes to better serve your customers.
Write a Unique Selling Proposition
A unique selling proposition (USP) is a way to let customers know exactly what makes you different from the millions of other businesses on the market. A good selling proposition combines what your business does well and what customers want in order to differentiate your brand from your competitors.
For a USP to hold up under scrutiny, it has to do three things well:
Be memorable. A statement that can easily be copied, like "high-quality products tailored to your needs" is too generic to make a lasting impression. A USP has to communicate an unmatched benefit.
Be tangible. Your message has to be backed by everything that you do.
Be customer-focused. It must showcase a feature or benefit that customers value and want.
Here are 5 examples of the best unique selling proposition examples:
Stripe: "Millions of businesses of all sizes – from startups to large enterprises – use Stripe's software and APIs to accept payments, send payouts, and manage their businesses online."

Canva: "Empowering the world to design"

Soundcloud: "What's next in music is first on SoundCloud. Upload your first track and begin your journey." "SoundCloud gives you the space to create, find your fans, and connect with other artists."

Beewrap: ""That's a wrap on single-use plastic"

HelloFresh: "America's Most Popular Meal Kit"
As per above, unique selling propositions are not random taglines. In the examples above, these USPs can be read and be easily associated with what the company does or provides to the customers. They not only describe what the business is about, but they describe a unique story about the business.
Think about what is unique about your business and consider using a unique selling proposition to describe what your business does. What story will your unique selling proposition tell your audience about your business.
Refine your Target Audience and Niche
Another great marketing idea is to refine your target audience and niche. The common mistake some businesses make is thinking "I want everyone to buy my product/service". However, this thinking may actually hurt your business in the long run. Unless you are Walmart, or Amazon, having a business that target everyone, is extremely hard to do
because the market is just too competitive.
A better approach is to have a business that targets a small portion of the population.
Refining your target audience means thinking in their shoes. A good way to refine your target audience is to simply make a profile of your ideal customer.
You can identify your ideal target audience or niche by asking these 7 questions:
What do they do?
What does their life look like before they start looking for you?
What are their external problems?
What are their internal problems?
What are they FIRST looking for when they find you?
Where does your ideal client spend their time?
What is their version of success as it relates to their main problem?
Answering these questions honestly, will allow you to create a profile for your target audience and create better products or ideas that relate to them. The end result is an influx of customers who will look specifically to you to solve problems they may be looking for.
Expand your Product and Service Offerings
Sometimes, it may not be enough to have a single SKU of items for your store. Customer behavior is forever changing and what one customer wants may be different from the next. In addition, customers may get tired of buying the same product over and over again. Having a variety or options in your store can prevent a stale sale season in your business.
Expanding your product and service is also key to keeping a firmer hold of your current market and open your store to new audiences. As an extreme example, think of Amazon. They started of selling just books, and now sell anything you can think off. This strategy has allowed them to be the go to shop for anything you can think of buying online.
The same strategy Amazon used, can also be applied to your business. Think of your current product or service offering and find ways to expand it to add more value to customers and increase your current customer base.
Make your Business Card Stand Out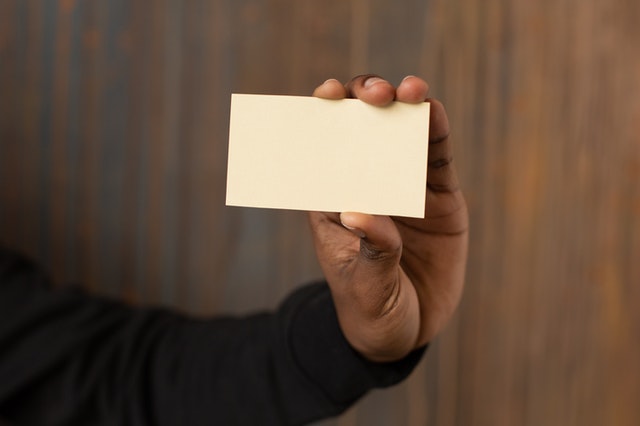 A great way to advertise your business in Toronto, Ontario is to use business cards. Business cards are widely underestimated as a useful form of marketing tool because they are over used. However, used in the right way, they can be very effective.
Many businesses have now conformed to matching their business card to their brands. This allows them to stand out, be remembered, strike a conversation, and have the recipient actually retain the business card.
Nowadays, you even have the option of making digital business cards that can be easily scanned to phone with just a tap.
If your business is looking for affordable business cards in Canada that will make a lasting impression on customers, check out StickerCanada.
Create or Update Brochures
Brochures are excellent market tools. They are great for telling customers, new and old, about all your business products and services in a few pages (4 or less). Brochures can also be mailed out to customers or handed out or posted in high traffic public spaces.
You can also create a digital version of your brochure for your website. A great resource to making brochure is with Canva. Canva utilizes a easy drag and drop interface so that anyone can design a brochure for their business from scratch. They have millions of templates to choose from so you don't have to worry about where to start. The best part, Canva is completely free to use.
Use an Elevator Pitch
Picture this, you step in an elevator and strike a conversation with someone. The person starts talking about a problem that you have a solution to. What do you say next in those precious 5-8 seconds to solve this person's issue with your product or service?

I am sure, you have been in this scenario many times. You ride in the elevator, strike a conversion, leave, then beat yourself up for not having an elevator pitch to seal a potential business deal. The elevator pitch has long been used by many to secure clients or customers in as little as 8 seconds. It may not seem like much, but those 8 seconds help you find your next customer.
For an elevator pitch to be effective you need 5 elements:
A Question – ask the potential client if they have issues with a certain situation
Empathize – agree with them to show you are having the same issues
Add Solution – tell them about what you have created to solve the issue
Add Value – tell them how the problem solver, solves the issue
Call to Action – recommend where they can find you or your problem solver
See how easy that was?! Now think back on situations where you could have used this pitch and work on practicing on ways you can use them in the future.
Advertise on a Billboard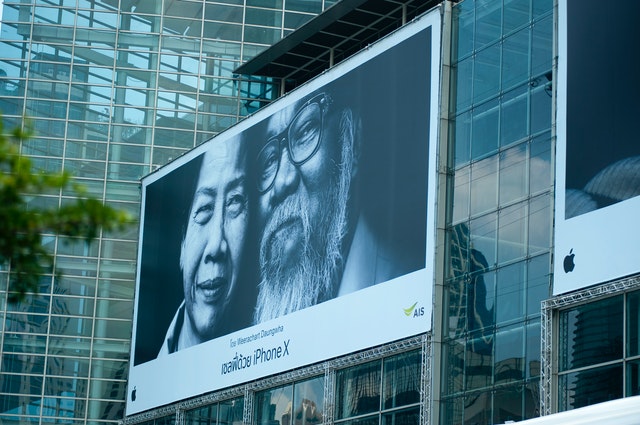 Billboard advertising is another effective mode of advertising your business in Toronto. Billboards are everywhere and everyone in this world has seen and read at least one billboard that has made them look twice. They best part about them is that they are not going anywhere anytime soon.
This type of advertising is a must if you live in a large city and want your product or service to be seen fast. Toronto is the largest city in Canada making it a perfect spot for billboard advertising. With an estimated population of 2.8 million people, which help to create the urban city it is, Toronto is known to be a multicultural hub of outdoor billboard advertising.
If you are looking to billboards advertising, here are some of the best billboard advertisers in Toronto, Ontario:
Lamar: They offers turn-key transit/bus advertising in London, Kingston and Mississauga. They also offer Billboard advertising throughout the Niagara Peninsula. Their billboards reaches millions of eyes everyday. Transit advertising prices ranges from $28 to $20,000 per four weeks depending on placement and location.

Outfront: Outfront is a pioneer in billboard advertising. They offer billboards on transits, digitally, street furniture, buildings, social media, mobile and more. Pricing will depend upon the season, markets, how long your ad will run, and other factors.

Blip Billboards: Blip is a digital billboard company with locations in Guelph, Hamilton, Toronto, and Sahanatien. These interchangeable digital billboards, or blips, may be ideal for those on a budget. A "blip" is anywhere from 7.5 to 10 seconds on a rotating billboard. The price of blip ranges from $20 to $100. The cost depends on the location(s) and time(s) you choose.

Pattison: Like Outfront, Pattison offers advertising in classic billboard advertising, digital, transit and location based billboard advertising. Pricing will depend upon the season, markets, how long your ad will run, and other factors.

Billboard in my City: Billboards in my city focuses on digital, bulletin and poster advertising. On average, their local advertising in Toronto, Ontario, Canada costs $600-$3,500.

Wild on Media: Based in Toronto, with offices in Montreal and Vancouver. They special in digital and static billboard ads on taxis, trucks, walls, street, aerial, and sailboats. They market to cities across Canada
Start an Affiliate Program
Affiliate programs are another great way to advertise your business in Toronto. It ia a digital marketing strategy that allows others to promote your business for you. In exchange, you give a reward or pay a commission to the affiliate
for every sale they brings to you.
To start an affiliate program, you need to create an affiliate portal on your website, where your affiliates can sign up for the program. Once, they sign up, affiliates are given a link or discount code to give to their audience. The affiliates generally promote your business using the link or discount you provide to them on their social media, or blog posts. Each time a customer clicks on the link to make a purchase or uses the discount code when making a purchases, the sale is recorded for you and the affiliate. At the agreed upon time, you would pay the affiliate, a commission for the sale they brought to you.
Many businesses now use affiliate program marketing because if it's reach potential. Depending on the niche you serve, you can reach an infinite number of customers for your business.
Here are some of the best affiliate portals for your business. All of these require you to sign up with them as a merchant so that you can set up their affiliate portal on your website.
Amazon Associates
Solvid Affiliate
ShareASale Affiliate
Click Bank
Impact
PartnerStack
Hire a Marketing Expert
If you don't have the time, creativity or energy to market your business, it may be wise to hire a marketing expert.
Marketing experts have the schooling, and experience to analyze your business and come up with the right marketing or advertising strategy for you. Of course, not every marketer can do it all. There are different type of marketers to use for your business, each one with their own strengths. Depending on your goals, there are different types of marketing experts to do the job.

Here are the best marketers depending on your advertising goals:
Hire a Professional Copywriter: Copywriter is someone who writes the text of advertisements or publicity material. Copywriters may write for public relations professionals. A copywriter has the expertise of creating creative slogans or text (copy) that drive ad campaigns.
Hire a Search Engine Marketing Expert: A search engine marketer works to bring your website at the top of search engines, like Google or Bing. They use keywords, and backlinks to rank your page on these search engines. This way, when someone is looking for something your website has, your website shows up first.
Hire a Sales Coach or Salesperson: A sales coach or sales person is another powerful marketer. A sales person represent your company to sell your product or services to others. In exchange, the typically receive a commission for each sale they bring in.
If you are looking to find a marketing expert in Toronto, Ontario, for your business, try Bark. Bark is considered one of the best places to find a trustworthy marketing expert. It is a service which helps you find and hire local services & professionals. The platform is designed so that both local professionals and customers can easily find each other. The best part is that Bark is free to use for customers looking for professionals.
Reward Your Customer's Loyalty
Customer loyalty is the difference between having a customer that will only shop at your business once versus a customer that will shop at your business multiple times. Every business should strive for customer loyalty and reward those who are loyal to them.
Rewarding customer's loyalty is a great way to show your appreciating to them and keep them for the long term. Rewarding customer loyalty also makes loyal customers to speak positively and highly of your business to others.form of marketing helps to establish a relationship between your business and the customer. As a result, you create snowball of repeat business and word of mouth advertising.
Here are a few ways to reward customers, build relations, and entice repeat sales:
Send unsuspecting birthday cards to your clients
Giveaway free product or product samples
Create an exclusive club for repeat customer
Plan holiday gifts for your best customers.
Do you use this form of advertising already? If so, how has it helped?
Start a Podcast
Podcasts are a great option to generate an audience and also gain customers for your business. They are easy to start require little to no money to operate. Your business can use the podcast to provide useful content that will attract more customers. Podcasts can be streamed on various platform to garner views and listens.
Here are some of the best podcasts to stream on in Canada:
Apple Podcast
Spotify
Youtube
Buzz Sprout
Create a Custom Mascot Costume for your Business
Business mascots can be a integral part of your business marketing plan. Many companies use mascots to directly associate their business with. Think for example of Leafy from Liberty Tax.

Every time you see that red maple leaf mascot, you are instantly reminded of tax season and the need to file your taxes.
The same could be true for your business. Does your business remind you of any mascots? If so, consider creating one to represent your business on special occasions.
Here are places in Toronto to create custom mascot costumes for your business:
Sugars Mascot Costumes
Hogtown Mascots
Loonie Times Custom Mascot Designs
Madywell Mascots
Custom Mascot Design
Bam Mascots
Advertise with Influencers
Influencer marketing is now the best marketing strategy you can deploy for any business. Influencer marketing is the use of influencers (social media influencers who are viewed as experts within a niche), to sway the general public into making a decision about something.
Influencer marketing works because of the high amount of trust that social influencers have built up with their following. Because of this, recommendations from them serve as a form of social proof to your brand's potential customers.
Here are steps to find influencers who can market your product or service:
First, you need to identify your niche.
Search for the keyword in your niche on social media platforms such as Instagram, LinkedIn, Youtube or Tiktok
Find influencers who have a medium to large followering and pick a few that you like
Create a personalized outreach email with your offer to each of them
Wait for a response on whether or not they will work with you
Alternatively, you can try finding influencers on influencer platforms such as Influence.co, Platformmedia.ca, or Upfluence.com. These platforms generally charge a high fee upfront to advertise with their influencers. However, they do offer quality influencers that give you a good return on your investment.
Start a Blog
Blogs are a great way to advertising your business in Toronto for free. Blogs are short articles written for your website that help your customers with a certain topic in your niche. In other cases, blogs can be used to make announcements about updates to your product or service.
Blog are only effective if done right. They rely heavily on Google's search engine rules and if done right, blogs can help propel your business website to new customers. Generally speaking that are 3 ways to make
your website blog effective. These 3 rules are:
Write indepth blogs about topics in your niches. This means you should be writing articles that are greater than 2,500 words
Add pictures to your blog. Google search generally promotes blogs that have lots of pictures
Share your blog on other websites. The more you share, the more Google recognizes your blog as being popular and worth ranking high
When it comes to blogging, remember that you are competing with millions of other bloggers as well. As a result this type of marketing takes time. If you are consistent however, blogging pays off and you will eventually
see you hard work come to fruition.
List Your Business on Google Places
Google places, also known as Google Business, is another great place to advertising your business. Google Places allows anyone to list their business for free so that anyone using Google Maps can find their business.
This is a great tool for local businesses looking to find local customers. Generally the majority of people using Google Maps are looking for local services in their area.
Google Places also allows business to post important information about that their business. This includes reviews, announcements, hours of operating, special events, coupons, and more.
20+ More Ways to Market Your Business in Toronto, Ontario, Canada
Ask for referrals.
Help promote or volunteer your time for a charity event.
Sponsor a local sports team.
Join a professional organization.
Plan your next holiday promotion.
Approach your competitor about a collaboration.
Donate branded prizes for local fundraisers.
Plan a free teleconference or webinar.
Write a press release and submit to various distribution channels.
Rewrite your sales copy with a storytelling spin.
Take a controversial stance on a hot industry topic.
Pay for wearable advertising.
Get a full-body branded paint job done on your company vehicle.
Join your local chamber of commerce.
Rent a booth at a trade show.
Advertise in the Yellow Pages.
Use stickers or magnets to advertise on your car.
Take out an ad in your local newspaper.
Advertise on a local cable TV station.
Advertise on Facebook, Google, LinkedIn, Instagram.
Buy ad space on a relevant website.
Use a sidewalk sign to promote your specials.
Launch a multi-piece direct mail campaign with a clear call to action.
Start a Microsoft adCenter pay-per-click campaign…
Check your online directory listings and get listed in desirable directories.
Conclusion on Marketing Ideas for Small Businesses in Toronto, Ontario, Canada
Hopefully these tip will spark some ideas for your next marketing plan. Remember to get creative with these ideas. A marketing plan is a live document so what works today, may not work tomorrow. Continue to do research on your customer behavior and adapt your market plan to it. Last but not least, be patient. Marketing does not always work overnight so stick with it and have fun!
Originally posted 2023-01-07 20:26:26.