Meet the Owner
I am Kwame Adjei a Canadian business owner who launched My Black Clothing – an online clothing store that empowers African Americans. My Black Clothing mainly sells t shirts and sweaters that showcase black love, empowerment, and culture.
The Idea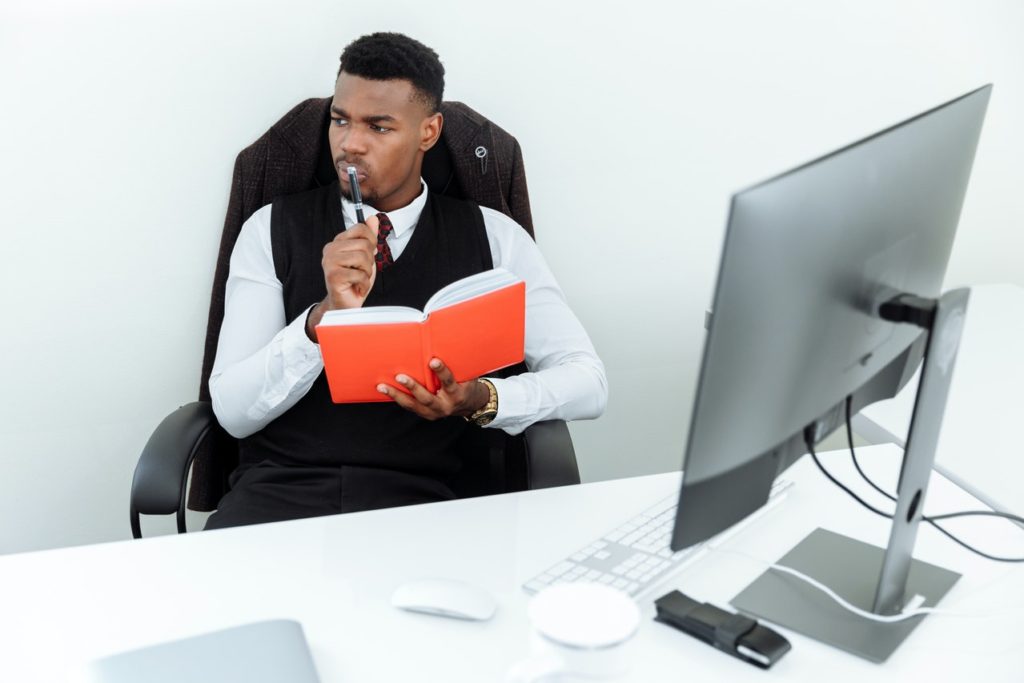 How/Why did you come up with the idea?
It all began when I saw a lack of t shirt designs that represented African Americans, and their culture. I loved wearing t shirts but it was hard to find a t shirt with cool designs that showcased the beauty of being black. Eager to change this, I started looking for designs that embody black culture and also served to educate others about black people.
The first t-shirt design involved using an African print pattern to write the word Black followed by an empowering message about Black people. For example "Black is Beautiful". I got the concept of the design from where I was originally from. Being from Ghana, symbols and patterns were very common in our clothing. Hence I wanted to incorporate this in my design as a reminder of where I came from.
With this strategy, many phrases were formed with the hope of uplifted black people. The timing of this couldn't have been more perfect as this was also in a climate where there was racial tension in the world from unjust killings of African Americans at the hands of police officers.
Launching the Business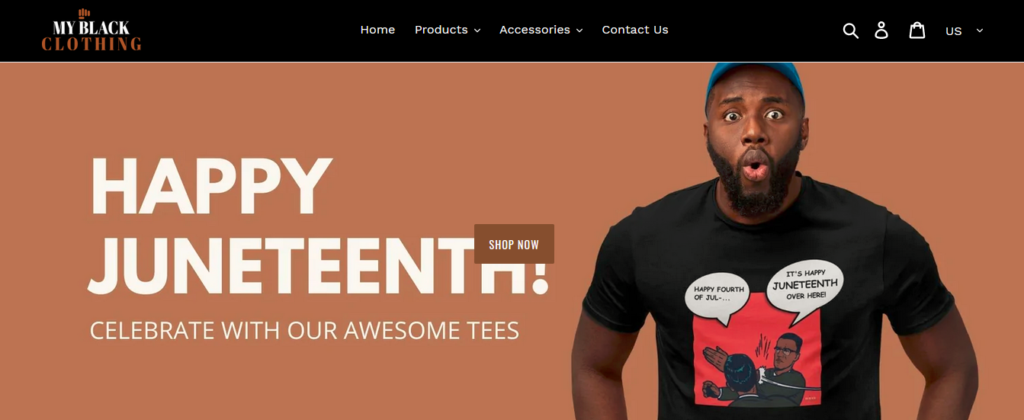 When did you launch?
In November 2018, My Black Clothing was launched. The business first started on Etsy and saw its first taste of success when one of the shirts with the phrase "Black Fathers Matter" was featured on Essence. Sales rapidly climbed following this feature and from this point I knew it was time to get serious. I then decided to launch the brand on Shopify shortly after.
How did you get your first sale?
I didn't land my first sale until 2 months later after launch when I began exploring influencer marketing. I decided to reach out to African American influencers who liked my designs and were willing to make a video of it on Instagram. To my surprise, a large number of people decided to do it at no charge. The campaign was a success and 2 months later, I received my first Shopify sale. From that first sale, many sales followed.
Growing the Business
What were the challenges in growing the business?
Following my first sale, subsequent sales were hard to find. The challenge was finding a way to showcase the design to people around the world, without taking advantage of the vulnerability of those wearing it. Most of my buyers were from vulnerable communities and even though I was running a profitable business, I wanted to keep that in mind.
What were your strategies in growing the business?
A year after launching, I made a conscious decision to stop using Instagram as my main source of promotion and focus on blogging and SEO. To this day, all sales are strictly organic from SEO keywords, and blogs on the site.
Now the store is run entirely through google search with no advertising efforts. Most of my customers are from United States and currently, Ihave worked with corporations for custom orders as well.
Tools for the Business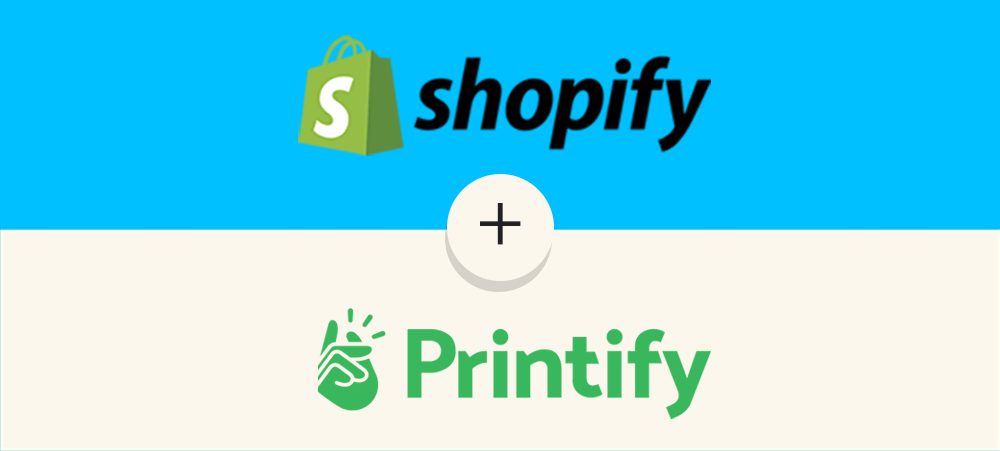 What business tools help you save time and money?
My Black Clothing is entirely automated with Printful. Printful is a print-on-demand fulfillment center for t shirts and other merchandise. The entire t shirt printing process from receiving the order to shipping the order, to even sending shipping tracking information is completely outsourced to Printful. We now only take care of customer service. This strategy has saved us a lot in time and money.
Their bookkeeping is also automated by AI. Since the business is very minimal, we use Wave Accounting to do the bookkeeping in house twice per year.
Other noteworthy tools that make a difference in sales are upsell or bundle apps on Shopify that allow customers to add more than one item in the cart. Automatic abandon cart emails are also a good reminder for those who forget to complete checkouts. Lastly, using Shopify's newsletter to send out promotions to subscribers can generate sales quickly on key dates.
Future of the Business
What does the future hold for your business?
Currently, My Black Clothing is running automatically and organically and there is no immediate plan to expand.
Advice for other Business Owners
My Black Clothing started after a few previously failed businesses. The difference between My Black Clothing and the other businesses was simply the determination to make a vision come to light. My advice to other business owners is to dig deep and be patient with the business. Success never happens overnight but as long as you don't give up, you will see results.
How to Start a T Shirt Business in Canada according to My Black Clothing
Starting a t-shirt business can be a great way to earn money and have fun in the process. You can use your creativity to come up with designs for t-shirts and then sell them online or at local markets. As made evident by My Black Clothing, starting a clothing business can also be a way to make a difference in your community. If you're not sure where to start, here is how to start a t shirt business in Canada according to My Black Clothing.
Design Your T-Shirts from What You Know
Designing your own t-shirt is a great way to express your individuality. You can use it as a way to show off your interests or as a way to promote what you do.
Some people are intimidated by the idea of designing their own t-shirts and they don't know where to start, but there are many different ways to go about it.
There are many different platforms that you can use in order to design your own t-shirt. There are also some really good tutorials on YouTube that will help you learn how to design your own t-shirt with no prior experience at all.
Some of the best tools to help you create a design are:
Inkscape
Adobe Photoshop
Canva
GIMP
Decide How to Sell Your T-Shirts
Once you come up with your t shirt design, you can decide whether you want to create the t shirt yourself or use print on demand. Print on demand is best for those who have little money to start a business. It allows you to outsource the printing process while you focus on the customer service aspect of the business. A good print on demand vendor to use is Printful. Printful takes care of the fulfillment of all orders including printing and shipping the shirt. Typically print-on-demand centers can also be connected to ecommerce sites such as Shopify or Etsy to automate the fulfillment process.
The other way to sell your t shirts is to buy a printing press and sell the t shirts in stores. This method of selling t shirts require more upfront capital to get started. The plus however is that it can attract lots of customers quickly if you have an ideal location for your shop.
Market Your T-shirts
To be successful in the t-shirt industry, you need to know what your target audience wants and what they would like to see on their t-shirts. The first step is to identify your target audience. Choosing the right target audience will determine the best marketing strategy for your t shirt business.
Here are some of the best methods to market your t shirt business:
1) Word of mouth: You can rely on word of mouth marketing by telling people about your products and letting them know where they can purchase them. You can also promote your products on social media platforms like Facebook and Instagram by posting photos of them and tagging the company that made them.
2) Social Media: Another way to market your t-shirts is through social media platforms like Facebook, Twitter, Pinterest etc. You can post pictures of the shirts you sell with links to buy them or you could even post a video of yourself wearing one and explaining why
3) Blogs: For those that have are selling t shirts with a message or cause, creating a blog can help promote your t shirt store. Blogs are especially effective when it comes to getting found on Google and providing solution to customers.
4) Advertising: For those looking to take their business to the next level fast, paid advertising could be another great opportunity to do so. Google, Facebook, Instagram, Pinterest, Snapchat, and Tiktok are great platforms to use to advertise your t shirt business. This form of advertising might be the most expensive as it requires money to get a certain amount of people to see your advertisement.
5) Influencer Marketing: This new form of advertising can greatly speed up the time to get your first sale. Influencer marketing focuses on the power of influencers to convince their followers to make a purchase. This method is widely used in social media.
Growing your T Shirt Business
Once your T shirt business is established and sales are steady, there are a few ways to grow the business. Here is a list of ways to grow your t shirt business
Be a t shirt business consultant and teach others how to start a successful t shirt business
Expand your business audience by marketing to corporations, school or other businesses instead of just customers
If you are an online business, sell your t shirt in a physical store and vice versa
Add custom order to give your customers more options to choose from
Sell other products that compliment your t shirts
Originally posted 2023-01-07 20:13:26.